Daytime
Summer Time Beach Bar is located in the center of Stalis
Themis Beach Stalis, fantastic beach bar open day and night, with beautiful views of the Mediterranean sea. Come and chill out day or night with friendly staff. With a wide range of cocktails and food you will have a fantastic time with us. This is the perfect place to spend some time while visiting Stalis. If you come at the right time, you can watch the sun set with us, as the day become night and the parties begin. Much more information soon.
Skyride Water sports are situated on the beach in Stalis.
Cactus Gym is the best gym in the Malis / Stalis area. The gym is used by many of the locals and has the latest machines and also free weights. They will also offer training and advice on diet.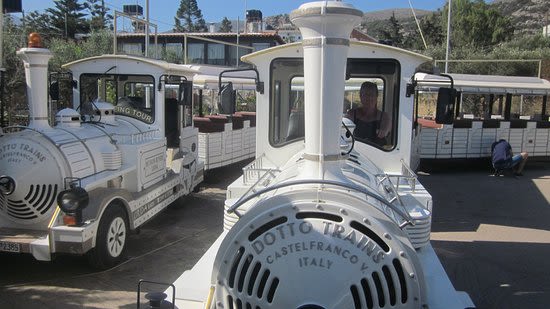 We are the famious Happy Train that gets people all over Malia. We have many trains with many seats for you to ride in. We travel all over Malia and Stalis and we have many stops, so you can go on a round trip or just one way.
Get to know the wild beauty of this island on the back of a horse! We will take a tour to old paths of ancient times. The trip brings you from Stalis to Mochos through olive groves along a small lake and with splendid views over the island